Salman Khan Sister Arpita Khan Sharma was With Mini Mathur on a Lunch Date
Post Date:3/15/2017
Salman Khans Sister, Arpita Khan Sharma was With Mini Mathur on a Lunch Date

Celebrities spend time together and so do their families. There is nothing strange. Likewise it is quite normal if Salman Khan's sister, Arpita Khan Sharma was on a lunch date with Kabir Khan's wife, Mini Mathur.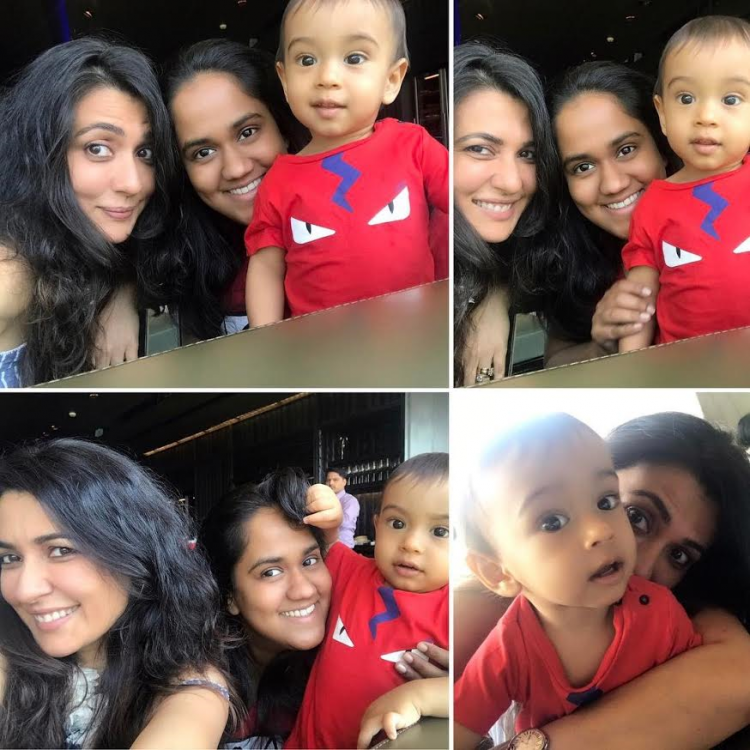 However their lunch date was much talked about and discussed. This was due to a nasty rumour according to which there was some disagreement and friction between Salman Khan and Kabir Khan. And if there is disagreement then there cannot be happy time together between their near and dear ones.

At the same time, there is always a possibility of happy Lunching and Partying if there is an angel like Aahil.

Aahil is Salman Khan's nephew and Arpita's baby boy. He has been on the sets with Salman. His proud uncle carried him on the sets of Big Boss and his recent film Tubelight'. Aahil has been fondled by everyone on the sets. He has won Mini Mathur's heart too! And hence Mini loves to have him close as much as possible. So when Salman Khan completed his shooting schedule in, Mini celebrated with Arpita and her Baby boy- the darling Aahil.