Salman take off his shirt on twitter
Post Date:4/14/2011
Salman Khan is unique in his every action. Recently, he posted a clipping of his upcoming film '3 Thay Bhai' on Twitter. The twitting line was 'Teen thay bhai aur ek mein. The pic was with the stars of the film '3 Thay Bhai' Om Puri, Shreyas Talpade and Deepak Dobriyal.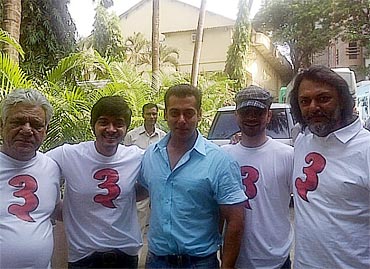 After seeing the pic on twitter one fan twitted, 'Salman needs to lose weight'. In response to this comment, Salman filled the full page of photographs showing his muscular body with no flab. At the end twitted 'chup'.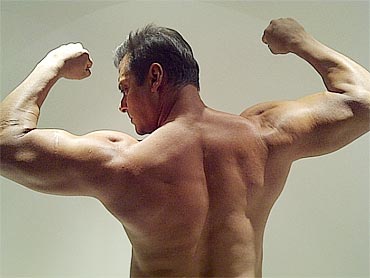 This is Salman's way to deal with every one.