Salman Khan Newly Fave Cycling Area in Panvel
Post Date:3/13/2017
Salman Khan Newly Fave Cycling Area in Panvel

If there is one thing we know about Salman Khan, it's that he loves riding bicycles. He once said that cycling is part of his fitness routine.

When Khan has his break, he is often seen with his bike on the busy streets of Mumbai. Of course, his guards keep a close watch on him while he does his rounds.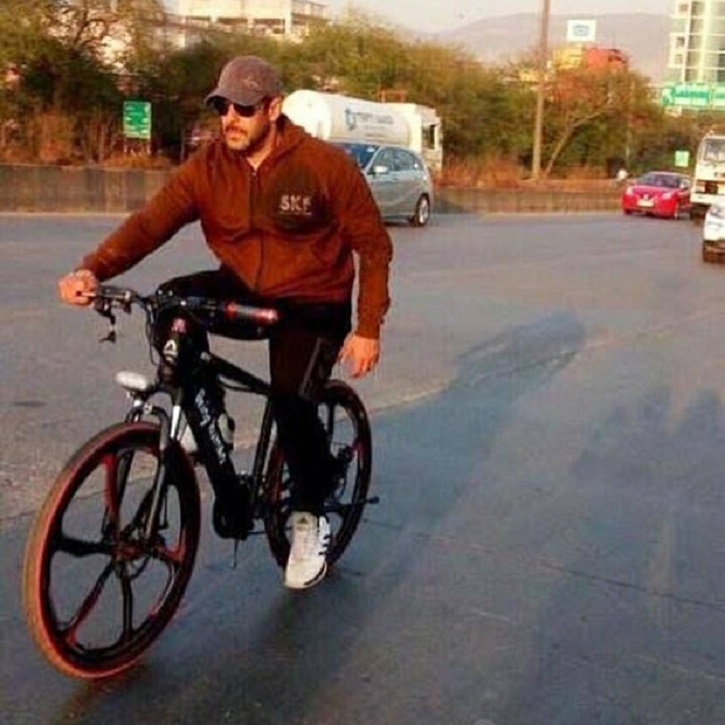 For the past few years, his favorite spot is Bandra. He's often spotted there with his friend, Shah Rukh Khan, and his son, Aryan. However, lately he has found a new track near his Panvel farmhouse.

During the debut of Being Human collection, Salman Khan is seen cycling with his SKF sweatshirt and a pair of sunglasses in Panvel.

This quick ride happened around the time he's wrapping up Tubelight filming, directed by Kabir Khan. Latest news says that he's waiting for his next project with Katrina Kaif, Tiger Zinda Hai. Filming of the next movie is set soon. Locations for the movie have already been decided, too.

However, for now, fans are still waiting for the release of Tubelight, a period drama that also stars famous Chinese actress Zhu Zhu, this Eid season.