Salman Khan and Sonakshi Sinha Have Upcoming Shows in New Zealand
Post Date:3/13/2017
Five years after the 2nd installment of the hit stage Dabanng, Salman Khan and Sonakshi Sinha come together in a song and dance act. This Da-Bang Concert Tour will take place at New Zealand and Australia.

Sonakshi admits that Dabanng is special. She thinks that there are no other leading ladies who can portray Rajjo better. In the 3rd installment, she takes the role, and even if there are 4th or 5th installments, she's confident that she'll still take it. Fans will remember that Dabanng is her first film. She also says that she loves live performances as she can feel the energy of the audience. The show has been popular even outside the country. Producers have high hopes for it.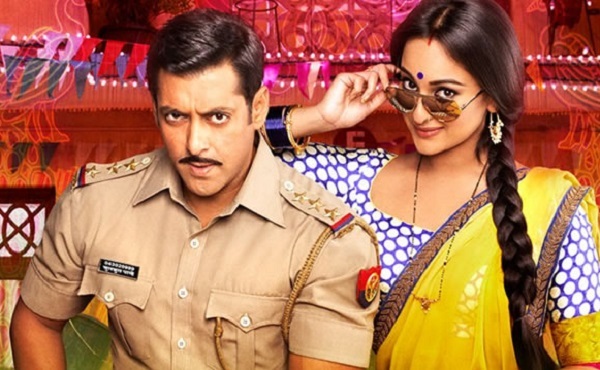 The concert is curated by Yaju Vaghela of Chocolate Room and Yogesh Sharma of Cinestar. It will include the show's hit tracks. It will also include an exciting sequence which everyone can look forward to. It's expected to be one of the biggest Bollywood shows in Auckland.

The tour will start on the 21st of April at the Vector Arena. Salman Khan and Sonakshi Sinha will also be joined by other Bollywood stars including Prabhu Deva, Bipasha Basu, Daisy Shah, and Manish Paul.